about Lucia Maya's Transformational Healing work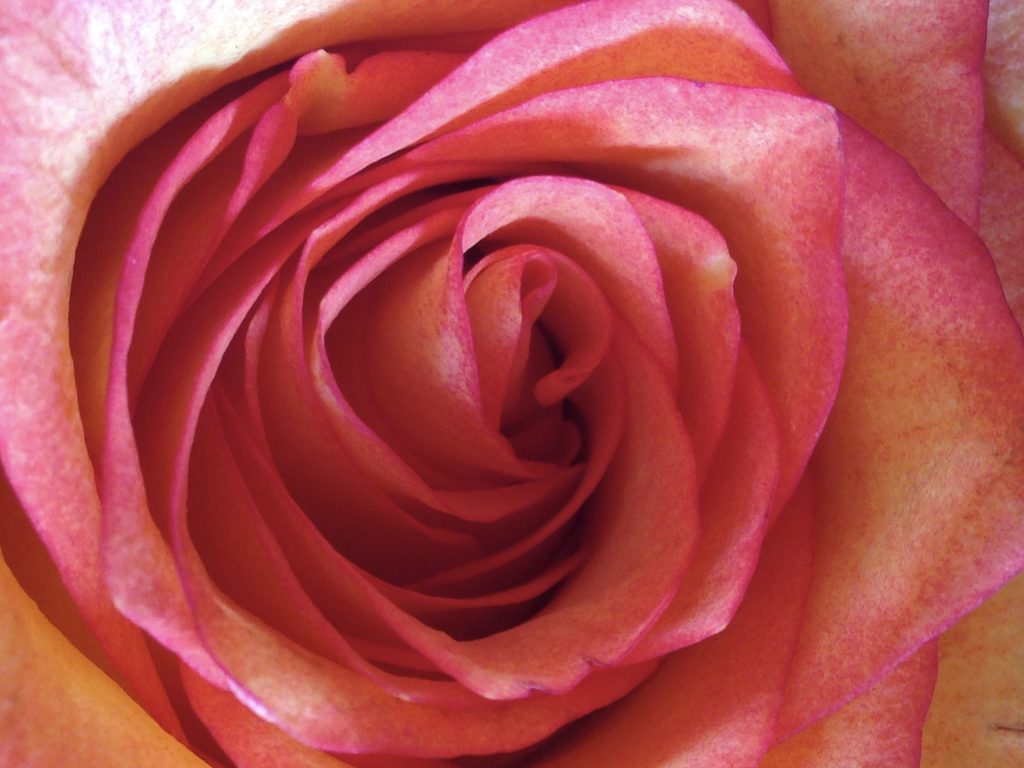 Comments on Healing Sessions with Intuitive Guidance
"Lucia has amazing empathic abilities in addition to the Reiki gifts she offers.  Lucia included Reiki healing right along with our animal reading… Lucia came back with more conclusive information on my cat-tastrophe than any of the animal communicators I consulted. The knowledge I gained during this session was priceless! I provided her with very little information to go on… she just opened Pandora box right on her own." – Les, phone client, Austin, TX
"I've had an incredible shift within myself that I am totally blown away by. In one day, I've done daily life things that make me happy…! Amazing! liberating! This isn't just a moment for me, it's a beakthrough, a transition I've been seeking. And all I can think of, is "wow, Lucia must have had something to do with this".  – Kelly, Maui client
"I want to thank you for the amazing session you did yesterday…  I don't think I've ever been as deeply relaxed (in this lifetime, anyway)… Your touch is exquisite, and I felt completely safe (usually a challenge for me).  I love your energy, as well as the way you transformed mine." – Carla, Maui client
"Thank you for yet another wonderful session. You have helped me so much in gaining more calm. Thank you also for speaking to these friends of mine, as I know they have been suffering. You are a blessing!" – David, phone client, NY, NY
"I'm still in awe of the huge shift that happened for me after our healing session together back in November. It's still reverberating through my life. I'm feeling a connection to myself and loved ones that I thought was lost." – Julie, CA
"I loved my healing session with Lucia. Her intuitive insights felt accurate and helpful, and the energy work itself was nourishing and relaxing. Lucia is a beautiful person and a gifted healer. I highly recommend working with her." – K.B., physician, CA
"I am so grateful for the shift that came out of my session with you. It is a very powerful gift to feel heard and seen by someone offering sacred listening and healing presence in the way that you do. I'm still feeling the benefits on a daily basis. My mind is clearer. I'm experiencing gentle but powerful insights about my life both past and present that are generating ongoing healing. My heart is open and I'm aware of a greater sense of loving kindness and compassion for myself and others. I feel connected to the spiritual part of myself again." – Julie, Maui/CA client
"Friends, get a Reiki session with the amazing Lucia Maya…you do not want to miss out on her beautiful energy and deep wisdom! She is a gem. I only wish I had met her sooner… " – Joanna Carichner, Healer
"You were one of the first people I was able to open up about the "new me."  I have looked upon you as a mentor in all things.  You have taught me so much more than Reiki.  For that I am forever grateful… I appreciate everything you have already done for me.  Thank you so much Lucia! With Love and Gratitude," – Judi R., Usui Reiki Master/Teacher
"Thank you for your insight during our session.  You really nailed it for me.  My heart and brain feel lighter!" – F. A.
"Lucia Maya is a skilled and gifted healing arts practitioner whose presence, open-hearted wisdom and touch have supported, magnified and moved my personal process to a level of greater health and wholeness." – Regina Wells, Rosen Method bodyworker, movement teacher and musician, CA
"I would highly recommend Lucia Maya to anyone… She is a true healer, combining a high level of professional training with her natural gifts of compassion and integrity. She has the ability to create and hold a healing space around her that promotes awareness, well-being and spiritual growth in all of us who are fortunate enough to have access to her. Her depth of knowledge and skills have greatly enhanced my life and the lives of others that I know."  – Martha S, minister, Jin Shin Jyutsu practitioner, Tucson, AZ
"Lucia is a gifted and compassionate healer. I count myself lucky to have experienced her loving and gentle energy. I highly recommend her as a guide through life's journey."  – Jamie S, healer, teacher
"You are a healing spirit indeed!..I have felt sooo much better and am bringing more awareness into my life since your wonderful energy work."   – Jacobi G, massage therapist, Tucson, AZ
Comments on Reiki classes and workshops…
"Thank you so much, again, for a truly wonderful, inspiring and illuminating weekend!" – AD, Reiki 1 & 2, Maui
"Lucia, your beautiful teachings have given me wings. They are shining into every forgotten corner, unsticking long-stuck places, and illuminating the dark. I am astonished and so deeply grateful. Deep deep bow." – Ingrid, Reiki 1 & 2, Sausalito, CA
"Mahalo nui loa for the (Reiki One and Two) weekend and your kind guidance and wise teachings! I feel so re-centered and energized.  I feel abundant clarity! I'm so grateful to Divine energy for leading me to you." – Vicki, Reiki 1 & 2, Maui 
"The (Reiki Master Training) weekend was profoundly significant and a tremendous opportunity for me to grow… in so many beautiful and unexpected ways.  MANY personal, spiritual, and other realizations are blossoming and I thank you from the bottom of my heart for what you have fostered….The openings continue and the beauty and power of the attunement process you taught continues to resonate." – David Yarnelle, Reiki Master 
"I cannot thank you enough for being the wonderful, gifted teacher and healer you are.  We are so blessed to know you, and so fortunate to have been able to take a class with you." – Patricia P., Reiki Master/Teacher
"Reiki has been doing some wonderful healing for me, and I have finally been able to overcome my long standing anxiety which was significantly impacting my life. I can't thank you and Zelie enough for sharing your wonderful energy and for the work you both do." – Kristina, Reiki Master
"I am amazed and so excited to begin this new healing journey…within myself and as an open vessel to others and all in my life…Thank you again so much for the (Reiki) training last weekend!…I really enjoyed the course and everything you do and teach to make it a weekend I longed for 15 years. WOW." – Joan L., Psychotherapist and Nurse 
"Thank you so much for showing me the path to reiki. It is truly amazing how much my birth experience had been transformed thanks to the energy and my reiki guides. I am so blessed to get to know you!!!" – Natalia M, Scotland
"I am still beaming from the workshop Sunday, and the tools acquired from it.  The world, especially my world, is blessed and lucky to have you a part of it."   – Kit B, massage therapist, Tucson, AZ
"Both of your presence is very affirming to me that true power is quiet and beautiful! I aspire to attain that kind of presence, you both ARE the energy you teach." (about Lucia and Zelie)  – JoAnn R, Reiki Master/Teacher, astrologer, Tucson, AZ

"thank you so much for a wonderful workshop. I learned so much – many important lessons. It is rare I take the opportunity to explore a deeper side of life yet I crave it often…I look forward to many more 'awakenings'." (from a participant in a Sacred Circle for Mothers) SF, CA
"Your non-judgmental and supportive ways are so helpful. We have all been lucky to be a part of this circle…"M.S., NY
Comments on Monthly Free Distance Healing Sessions…
Sign Up below for access to this free call!
"Thank you so much for the distance healing a week ago…..it helped me immeasurably.  I had been in a dark place of grieving, also ill with bronchitis — just not myself at all. When you spoke about how traumas create congestion in the body — my inner awareness perked up and I realized that was the deep cause of the chest issues I had been experiencing. Then when you were leading the meditation, as soon as my attention got to my solar plexus, I felt something like a bubble start to rise, and when it reached my heart, I started to cry. That continued for most of the time you were sending, and afterwards I felt so much clearer and more peaceful.  The bronchitis has left, and I am feeling my normal energy and enthusiasm return." – Bonnie, AZ
"Thank you so much for being so generous with your energy and gift. The (Distance Healing) share last night was exactly what I needed, as it was a killer day yesterday. I felt at peace for the rest of the night and of course today as well." – Kelly R., Reiki Practitioner, Toronto
"After the distance session, it caused a significant shift on spiritual, physical, and emotional bodies…It's really profound. I feel much more strength and energy today. I just wanted to share my appreciation for your wonderful efforts and let you know it's working amazingly." – E.T.M.
"Thanks for the Reiki last night. It was over-the-top powerful. I fell into a deep sleep for two hours afterwards. Things are getting better every day! Thank you." – Evelyn, Tucson, AZ
"Thank you so much for being so generous with your energy and gift. The share last night was exactly what I needed… I felt at peace for the rest of the night and of course today as well.  You are so inspiring to me and I learn something from you each time."
"I remain in a wonderful place, and cannot help noticing beauty and perfect moments all around…I feel a profound change in me since our first call, some 3 yrs ago now. My vibration has changed along with how quickly I absorb life into my soul, it's like I am on some virtual fast forward, being flooded with information and limitless love."  – Kelly, Reiki Master
Comments on Hawaiʻi Healing Retreats
"Thank you more than words can express for a truly life transforming time.  You both shine brilliantly with love, grace and all things wonderful." – Becca, private Molokai retreat participant, Great Britain
"Dear Lucia, it is amazing what your one-week blessing did with my life right on the first day (home)… I was waiting for exhibition opportunities for years and I was begging for different art galleries but they all rejected me. And now they are offering it! …so so grateful."
"I can not explain how grateful I am for those days we have spent together. It was my honor to learn from you."
"Lucia – thank you, thank you, thank you for you and for all the divine power that makes it happen to me. All my love and blessing," – Szilvia, private Maui retreat participant, Dubai/Hungary